One Decade and An Economic Downturn Later, Roddy Ranch Continues to Kick Up Its Heels

by Andrew Hidas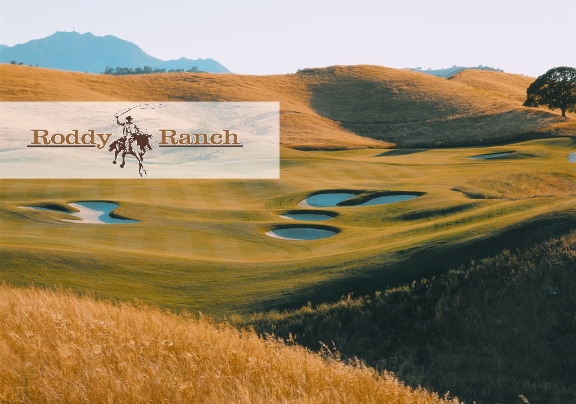 Why is it that you never hear about a rodeo champ or cowboy with the name of "Milton" or "Gail?" No no no, that wouldn't work at all. But "Jack"—now there we have a name fit for Wrangler's and lariats and the dust kicked up by cattle as they galumph into the corral.chong qi you yong chi
All the evidence suggests that Jack Roddy was born to be a rancher, but little did he suspect through a career that had him bound for both the Rodeo and the Cowboy Hall of Fame that his name would also become indelibly linked to the game of golf. But there it is anyway: Ten years after its debut, "The Golf Club at Roddy Ranch" continues to roll off the tongue of increasing numbers of golfers who do their own happy galumphing to the East Bay town of Antioch, where they behold a rangy, pure links-style layout whose 235 acres have been sliced neatly from a 2,000-acre working cattle ranch.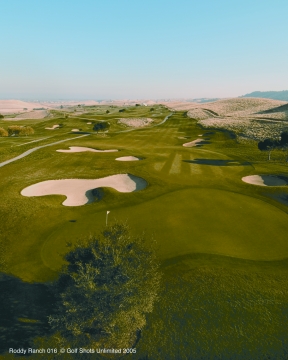 Accolades along the lines of Golf Digest's 4 ½ star rating for five consecutive years have been heaped upon Roddy Ranch since its first days. But probably the best testimonial comes from an even more meaningful number: Last year, amidst the biggest economic downturn since the Great Depression, Roddy Ranch had its best year ever.
 Some of this is due, no doubt, to shrewd business practices that include frequent email and web specials and a great ear for price sensitivity. Hard on the heels of a golf course boom and escalating prices, Roddy Ranch abounds with low-and-mid-priced bargains starting at $25 for super twilight weekdays, just $45 regular weekdays, and web and email specials for "anytime" play that can put you on the course weekends for about that same weekday price.
 But another part of Roddy Ranch's success is even more basic: Word has long since gotten out that this is one helluva golf course, with impeccable conditions, a serious service ethic, lovely surroundings, and golf challenges galore. So it would appear that as golfers have become more discriminating with their dollars and playing time in recent years, they seem to have been discriminating in favor of all that is Roddy Ranch.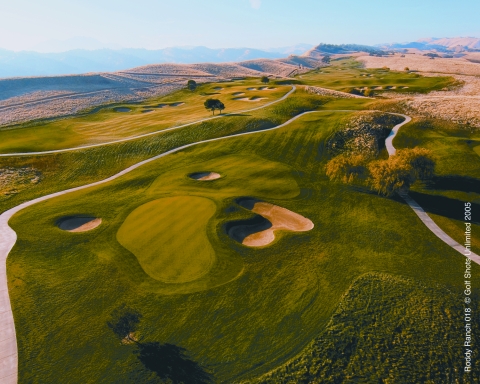 What they find there is a 7,024-yard course from the black tees, with four other placements ranging down to 5,390 yards on the par-72 layout. The course has matured in the past decade, with its greens becoming truer and the few trees even more stately and imposing than ever. A massive century-old oak in the middle of a dogleg on No. 9 can still rattle even the most confident player, and more oak trees border the No. 6 fairway.
But make no mistake: the sight lines here are clean and largely unfettered by anything other than the rolling topography that puts you in mind of windswept horizons and the sprawling spaces of cowboy country. Varying elevations come into play from the get-go on a downhill No. 1 that stretches for 534 yards over bunkered fairways and a rough right that you'll want to avoid on your way to making par 5 (or not).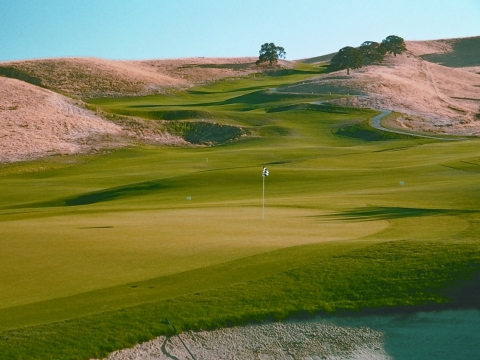 No. 2 takes you back uphill for 312 yards that will invite a carry, before you slope down again for 159 yards on No. 3, where you'll be deposited in a beautiful amphitheatre setting around the green. Then back up you go for the 428-yard No. 4, with a mid-fairway bunker that looks easier to carry than it might turn out to be.
No homes intrude on the course nor ever will, though a planned development on the northwest corner of the ranch property will someday offer golfers the option of living in tidy proximity to this public course that also offers a wide variety of membership and frequent play options.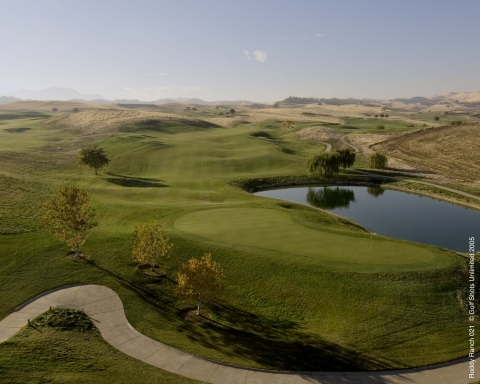 General Manager Kevin Fitzgerald has been at Roddy Ranch since a year before its debut and seems as settled as the most devoted ranch hand. He's busy raising a family from a home on the working ranch, marveling at 72-year-old Jack Roddy's energy and enthusiasm for walking the course every day and enjoyably bantering with his customers. "I consider Jack a father figure and mentor—he's our modern day John Wayne," Fitzgerald says. "There's a reason why we have almost no turnover among our 40 employees. No one who comes here ever wants to leave."
Designed by J. Michael Poellot, Roddy Ranch employs two lakes that serve irrigation needs and add some spice to holes 10 and 14. The lake on 14 is sweetly named "Lake Donna" for Jack's wife, Donna Roddy.
Greens average 6,000 square feet, and with their true roll, this will be as pure a test of your putting skills as you are likely to find. Add in the stark fact of 82 bunkers, and your accuracy further afield will also be put to the test.
The recent addition of a 3,200-square-foot banquet tent for wedding and other group gatherings and a doubling of "The Corral" café has heightened Roddy Ranch's status as an events-based social and professional destination. The coup de grace, though, is—and always will remain—the purity of a golf experience that strips you right down to the essentials of driving, pitching and putting—all against the rich mythological backdrop of a true western legend.